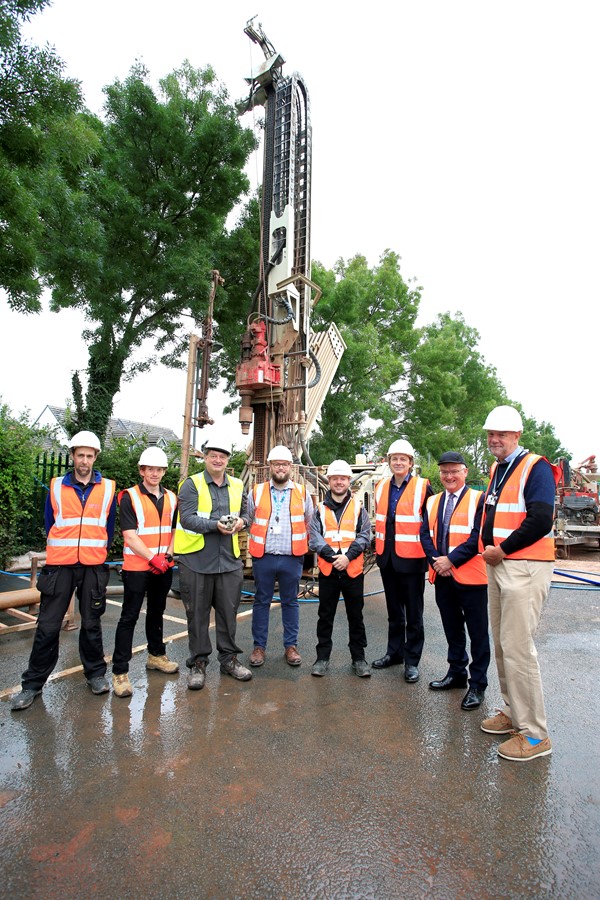 Wye Valley NHS Trust has taken a significant step to lower its carbon footprint as part of a £4.7 million pound energy upgrade at the Hereford County Hospital site, which is due to be completed this year.
Read more about Greener future for Hereford County Hospital site through £4.7m energy grant
---
Wye Valley NHS Trust has eased visiting arrangements further at its hospitals which means that inpatients can now have one daily visit from a family member/friend over the age of 16 years from the first day of their hospital stay, and it can be a different visitor each day and they no longer need to nominate a single visitor.
Read more about Visiting restrictions eased further at hospitals in Herefordshire
---
A newly trained team of volunteer mum's are providing additional support to parents on Hereford County Hospital's maternity ward as they transition into parenthood.
Read more about Extra support for new parents on Hereford County Hospital's maternity ward
---
Contact Details
John Burnett
Communication and engagement manager
Tel: 01432 372928
Email: John.Burnett@wvt.nhs.uk
Amanda Millichip
Communications officer
Tel: 01432 372928
Email: Amanda.Millichip@wvt.nhs.uk
Fiona Gurney
Communications officer
Tel: 01432 372928
Email:  Fiona.gurney@wvt.nhs.uk
Postal address:
Wye Valley NHS Trust
The County Hospital
Trust Headquarters
Union Walk
Hereford
HR1 2ER
Subscribe to receive updates
Calendar for August 2021
Mon
Tue
Wed
Thu
Fri
Sat
Sun
1
2
3
4
5
6
7
8
9
10
11
12
13
14
15
16
17
18
19
20
21
22
23
24
25
26
27
28
29
30
31
Jul 2021
Sep 2021