Forget me not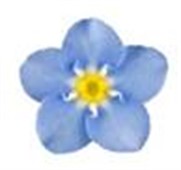 At our hospitals we have adopted the use of a forget me not flower for use with patients with diagnosed dementia.
Where will the symbol be used?
The Forget-Me-Not symbol is magnetic and should be placed:
Next to the patient's name on the multidisciplinary board on the ward
On the board next to the patient's bed
What does the use of the symbol mean?
The patient being cared for has diagnosed dementia


Staff should ensure that the patient is not moved to another ward or bay unless absolutely necessary


Prior to discharge, the patient should not be sent to the discharge lounge


The patient being cared for requires a multidisciplinary team and person/family centred approach to care and discharge planning


The individual may need extra assistance, support, time when undertaking daily activities such as, eating, drinking, and dressing.


The patients' relatives may be appropriate to have/use the Carers Pass.  This pass allows you to continue to support your loved one whilst they are in hospital.  This gives you the opportunity to keep their usual routine in place regardless of the hospitals schedule. 


Utilise the patients 'this is me' documentation (if the patient has this or ask if the patient or relative if they would like one).

These documents promote holistic, individualise, person centred care.