Our Duties
Our duties
The Trust is committed to the development of an organisational culture that promotes equality and celebrates diversity. As a public sector organisation we have a legal obligation under the Equality Act 2010 to promote equality for nine protected characteristics:
Age
Disability
Gender reassignment
Pregnancy and maternity
Race including nationality and ethnicity
Religion or belief (includes no belief)
Sex
Sexual orientation
Marriage and civil partnership
Public Sector Equality Duty
The Public Sector Equality Duty was created by the Equality Act and has two parts; the general duty and the specific duty. The general equality requires us to have regard to the need to:
Eliminate unlawful discrimination, harassment and victimisation
Advance equality of opportunity between different groups
Foster good relations between different groups
The specific duties are legal requirements designed to help those public bodies covered by the specific duty meet the general duty. These require the publication of:
Equality objectives, at least every four years
Information to demonstrate compliance with the equality duty at least annually
The Trust's Equalities Policy outlines its commitment to equality and diversity for staff in the workplace and with respect to staff behaviour towards patients, visitors and service users.  It also sets out the Trust's approach to assessing the impact on equality of our policies, services and organisational change, through the use of equality impact assessments (EIAs).  
Equality & Diversity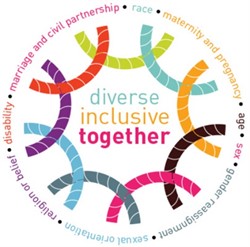 For more information
Please contact: