Events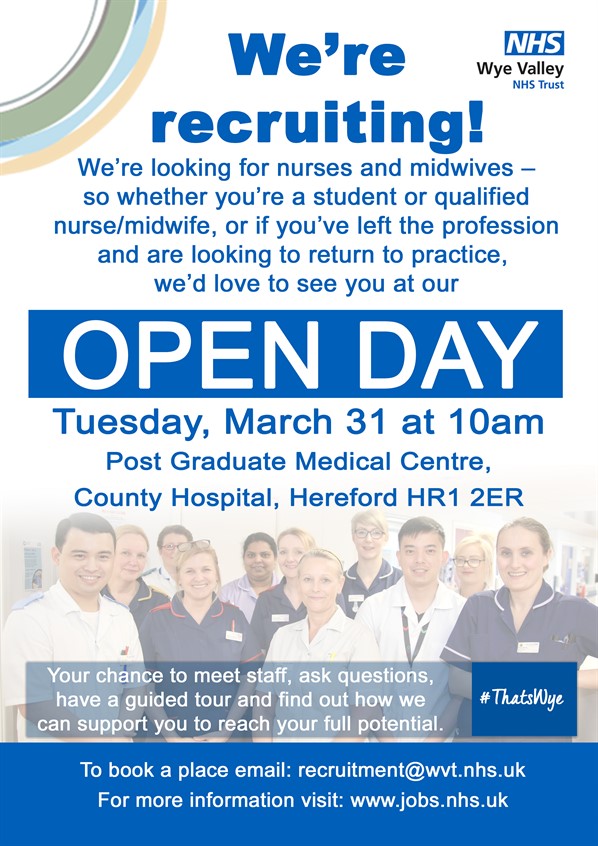 If you are a Student Midwife/Nurse, experienced Midwife/Nurse or looking to return to practice, we would like to hear from you!
We are pleased to announce that we are holding a Midwife/Nurse Open Event at Wye Valley NHS Trust. The event gives Midwives, Nurses and Students the opportunity to speak with members of our Trust to find out what opportunities we have to offer you and how we can support you to reach your full potential.
We are looking for compassionate, highly motivated, quallified/newly qualified and Return to Practice Midwives/Nurses to join our highly committed teams in an exciting and challenging time.
We have both Midwife vacancies aswell as Nursing vacancies available across the medical, surgical and community settings.
Please contact the Recruitment Team Leaders Charlene Abberley or Karen Price to BOOK a place: charlene.abberley@wvt.nhs.uk or karen.price3@wvt.nhs.uk