Equality objectives
When setting our Equality Objectives, we talk to local interest groups and our own staff, as part of our assessment of how we are performing against the four equality goals contained within the Equality Delivery System (EDS2) framework. 
We also use this assessment process as a basis to refresh our equality objectives, which are as follows: 
 To improve the quality of the Equality Impact Assessment by embedding patient engagement into the process.
Ensure that we have information that is accessible to all patients, that supports the delivery of their treatment, in line with the Accessible Information Standard.
Through the application of the Workforce Disability Standard, identify ways in which we might improve both access to employment and the employment experience of our disabled workforce. 
In partnership with the Patient Engagement Forum and Equalities Group, develop an Equality, Diversity and Inclusion Strategy that ensures best practice within the Trust in line with the Equality Act and Workforce Race Equality Standard. 
These Equality Objectives are monitored quarterly by our Equalities Group, with an annual update to our Board of Directors.   
Equality & Diversity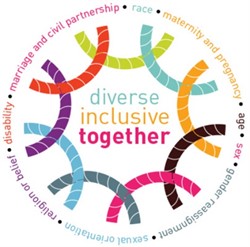 For more information
Please contact: