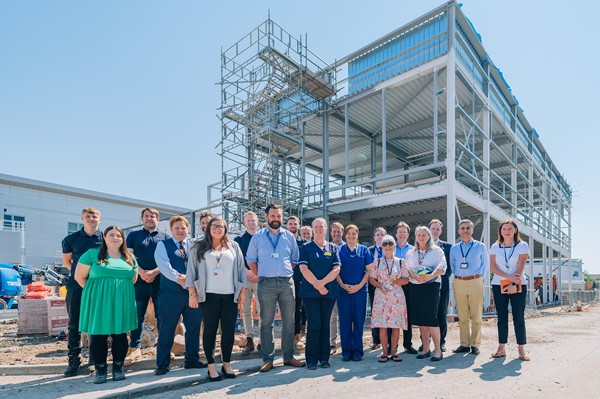 A highly anticipated new Daycase Surgical Unit which will cut waiting lists for patients in Herefordshire is rising from the ground at Hereford County Hospital.
Read more about New £21 million daycase unit making inroads for Herefordshire residents
---
---
As well as providing health care for patients, Wye Valley NHS Trust also works hard to look after the spiritual welfare of its patients, their families and its staff members. A team of clergy are available at all of the Trust's hospitals to offer pastoral and spiritual support to those receiving treatment, and those delivering care to patients. The clergy team currently has a vacancy for half a day a week to cover Bromyard and Leominster Community Hospitals.
Read more about Opportunity to provide spiritual and pastoral care for patients and staff
---
Contact Details
John Burnett
Communication and engagement manager
Tel: 01432 372928
Email: John.Burnett@wvt.nhs.uk
Amanda Millichip
Communications officer
Tel: 01432 372928
Email: Amanda.Millichip@wvt.nhs.uk
Fiona Gurney
Communications officer
Tel: 01432 372928
Email:  Fiona.gurney@wvt.nhs.uk
Postal address:
Wye Valley NHS Trust
The County Hospital
Trust Headquarters
Union Walk
Hereford
HR1 2ER
Subscribe to receive updates
Calendar for June 2023
Mon
Tue
Wed
Thu
Fri
Sat
Sun
1
2
3
4
5
6
7
8
9
10
11
12
13
14
15
16
17
18
19
20
21
22
23
24
25
26
27
28
29
30
May 2023
Jul 2023