Press release –  April 21 2023
2023/008
Long-serving staff members honoured by Wye Valley NHS Trust 
Staff from Wye Valley NHS Trust who have collectively clocked up more than 5,000 years combined NHS service attended a special event this week to recognise and honour their hard work and dedication. 
More than 190 members of Trust staff were invited to enjoy cake and refreshments at the long service awards ceremony held on Monday 17 April at Hereford County Hospital, where they were congratulated and presented with their long service award certificate and badge.  
The awards were presented to nurses, doctors, consultants, theatre practitioners, healthcare assistants, health visitors, district nurses, administrative staff, and staff in various roles across the organisation, who have clocked up 25, 30, 35, 40 and 45 years' of service working at Hereford County Hospital, the community hospitals and community services. 
Staff members shared videos and stories at the event reflecting on their decades of service in the NHS in the Herefordshire and previously further afield in other NHS Trusts and they were congratulated by John Wilson, Editor at the Hereford Times, who was the guest speaker at the event. 
The awards were handed out by Jane Ives, managing director at Wye Valley NHS Trust, who said: "I'm immensely proud and thankful for the milestone years of service these staff have chosen to dedicate to the NHS. 
"During their service, and particularly the last three years, our staff have worked tirelessly to ensure that patients continue to receive high quality of care, whilst also supporting their colleagues through challenging times. 
"Their ambition, innovative ways of working and determination to always put patients first is remarkable," Jane added. 
Rachael Hebbert, associate chief nursing officer at Wye Valley NHS Trust, whose career in nursing spans more than 27 years, said: "I'm extremely proud to be a professional nurse and to have been part of this incredible NHS family for over 25 years. 
"It's so lovely to receive recognition for this from the Trust and to stand shoulder to shoulder with my amazing colleagues who have also devoted so much of their lives to caring for others." 
Photos:
Long service award ceremony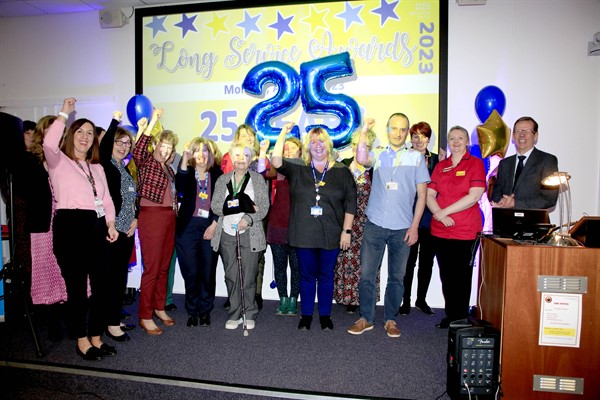 Rachael Hebbert, associate chief nursing officer, when she had just qualified as a staff nurse at the QE in Birmingham – March 1996, and now working at Wye Valley NHS Trust.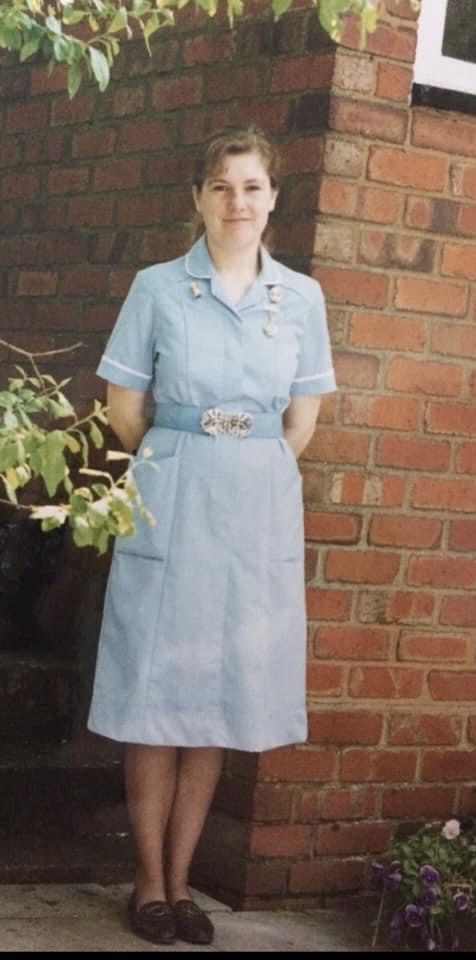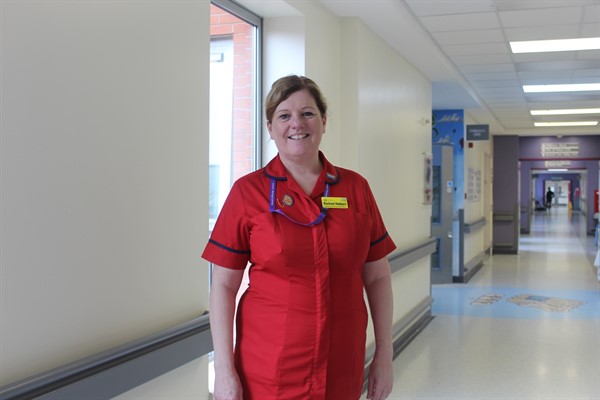 END
Notes to Editors WVT:
Wye Valley NHS Trust is a provider of health services across Herefordshire and beyond. The Trust exists to improve the wellbeing, independence and health of the people we serve.
By working closely with our partners, we can make good our promise to deliver a quality of care we would want for ourselves, our families and our friends.
With an estimated annual turnover of around £295 million, we employ around 3,000 staff. We aim to build new relationships between our staff, patients, service users and their carers with the wider community. 
For further information please contact:
Fiona Gurney, communications officer, or John Burnett, Communication and Engagement Manager, Wye Valley NHS Trust: 01432 372928